,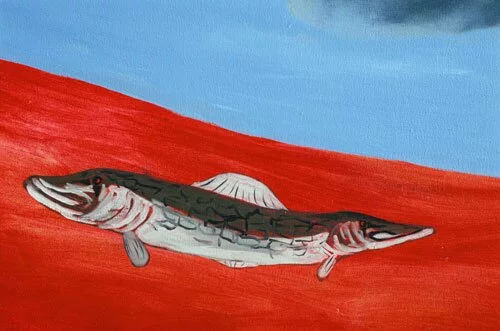 The North Side will be buzzing with a bunch of events in the next week, a lot of them are loosely connected to the Mattress Factory. Sept 9th has the members preview for the Tom Museum and for the Mattress Factory's new "Factory Installed" show.
The Tom Museum

"The Tom Museum is both an irreverent commentary on the museum experience, and a view into an artist's creative process. Tom blends everyday activities and pastimes, such as cooking, fishing and gardening, with the arts of puppetry, painting and sculpture to engage visitors on many levels. His projects within the museum are inspired by everyday observations and experiences, including the weather, current events, and people he meets through visits, phone and e-mail. Visitors passing through the museum may get to take part in a puppet show, appear on a talk show, enjoy breakfast with the artist or critique his tomato plants. Audience interaction and feedback are encouraged. "
See the
City Paper preview
. Here's a Tom quote from the article
"It's almost a commentary," Sarver says. "I'm trying to reinvent how a regular museum would do things. I'm kind of running this whole thing myself, trying to make it a really accessible thing to your everyday person on the North Side or Pittsburgh or wherever."
See the piece in
Pittsburgh Dish
.
Factory Installed
A new Factory Installed exhibition will feature five artists who have come to Pittsburgh from across the country and lived at the museum while they created four new installations. This Factory Installed, features Nick Cave, Dan Steinhilber, Deborah Aschheim and Jesse Bercowetz & Matt Bua will be on view through January 28, 2007. Jesse and Matt will be rushing in from thier Solo opening at
Derek Eller
on Sept 7th.
Here is some stuff of of the Derek Eller website that relates to that show, but from what I know of thier work it will likely apply here as well.
"Bercowetz and Bua pursue their narratives down every digression, diversion, false start and dead end that presents itself. The work can never be complete, because the stories never end: a bowling ball sits undisturbed on top of a rickety seven-foot-tall model of a World Trade Center tower made from cheap wooden shish kebob skewers; audio interviews with authors of books on the supernatural and the sub-rosa, spinning tales of ransacked apartments, Charles Manson and the Virgin Mary; a room memorializing missing children topped by an outsized milk carton, while a bookshelf beneath is stuffed with dozens of CD jewel boxes labeled with the names of countries invaded by the US military or infiltrated by the CIA.
Cities Of Asylum Sept: 9th
Also, on the north side that day will be the
dedication
of Pittsburgh's second "cities of asylum" house.
"City of Asylum/Pittsburgh provides sanctuary to writers exiled under threat of death, imprisonment, or persecution in their native countries.
We enable the writers to continue to write, while transitioning to a potentially permanent exile. The current writer hosted by us is the Chinese poet Huang Xiang, who was imprisoned and brutally tortured in his native China.
City of Asylum/Pittsburgh is a nonprofit that was started by local Pittsburghers. It is funded by concerned individuals and foundations and receives no government money for its writer-support programs."
Patricia Villalobos Echeverria at
AIR
- Sept 9th
Also, AIR will be opening it's new anex with a solo exhhibit by Patricia called Afujo. Aflux.
AIR rarely has much info on thier site, but here it is. This is all wthin walking distance of the Mattress Factory.
I apologize, for the thinness of some of the info. I got what I could online in the time I had. I am trying very hard. There is a strong sense that a lot of things here seem intended for some inside and in the know crowd.