I am sorry to say that March's Unblurred was the first I've managed to get to in the last few months. It was a good one, with lots of familiar faces. The venues along Penn Ave are offering a full plate of the arts, adding readings to the evening's fare. Awesome Books, Most Wanted Fine Art and Garfield Artworks al had scheduled readings. Next month, I'll try to plan a bit better so that I can include attending one in my trip.
The International Childrens Art Gallery had some very interesting large scale paintings up in one room. Unfortunately, they weren't labeled, and there wasn't anybody around that knew who the artist was. Apparently, these works have been installed for a bit. If anybody can solve the mystery of who the artist is... I wish I could provide an image. None of the shots I took were very good.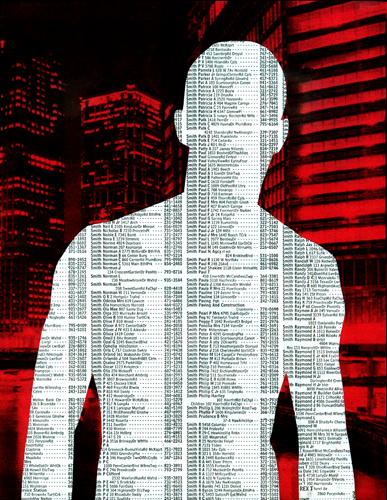 Richard Schnap has a collection of his collages
at Imagebox.
The works are small, at about 9" x 12". But they pack a lot of impact and commentary into that small space.Mr Schnap has a
collection of his work
online.
At
Garfield Artworks
--
13th installment of the Evolution in Arts series, showcasing artworks from regional Artists
artworks from:
Adia
Andres Ortiz Ferrari
Matthu Stull
Michelle Gregio
Radikal Kats Photography
Images: Michelle Gregio, Andres Ortiz Ferrari and Adia
Garfield Artworks had a tightly curated show for March's Unblurred, with a nice selection of painters. The works by Michelle Gregio concentrated on palette, offering a beautiful depth and variety. Please, don't be mislead by the image. (bad camera! bad!) Andres Ortiz Ferrari offered several works on unstretched canvas,tightly controlled in color and line. Adia presented symmetrical works, with a beautiful flow of shape.
Modern Formations
has an exhibit of surreal photographs by Lindy Hazel. The above is an example taken from the artist's site. The works are beautiful, clean and fantastical. The work provoked a sense of image play and were more gentle than disturbing.
Next month sees the return of the Ga/Gi Festival. From their site:
GA/GI Festival (pronounced GAHgee) is opening a world of possibles for non interacting industries to network and collaborate. while providing real tangible value to emerging artists and other innovators who want to demo or exhibit their talents to the general public while allowing that public of diverse demographics to see and explore innovation.
The festival takes place on April 1, along Penn Ave. There is a full list of festival activities
on their site.