Friday was monumental. The opening was packed! The weather was beautiful, which is great because all of us would not have fit in Future Tenant's new space. If you missed the opening reception, make sure to put the following dates on your calendar. See you there.
POWER - The Definition of Feminine Power
Curated by Christiane D.
September 28 - October 20
SPECIAL POWER EVENTS
Future Tenant
819 Penn Avenue, Cultural District
ALL LIT UP - A POWER-ful evening of Words and Women October 12 - 7:00 pm
Featuring the literary and poetic works of Ellen Smith, Jan Beatty, Lori Jakiela, Carrie Smith, Megan Tutulo, and Stephanie Brea
Tickets are $3.00 at the door
Downtown Gallery Crawl
October 19, 2007 - 6-9PM
Following are a few images from the exhibit. I was lucky enough to get there early, so I could, with some patience, get some pretty clear shots --
Susan Constanse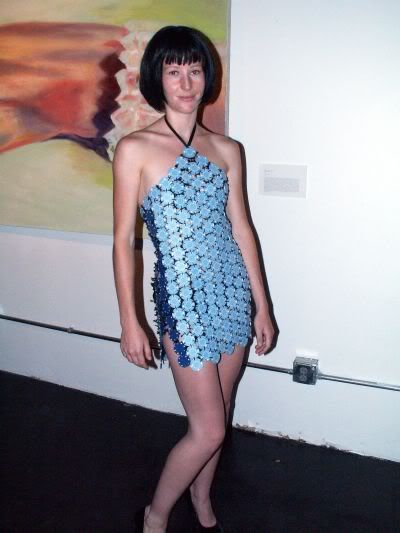 Suz Pisano
Vanessa German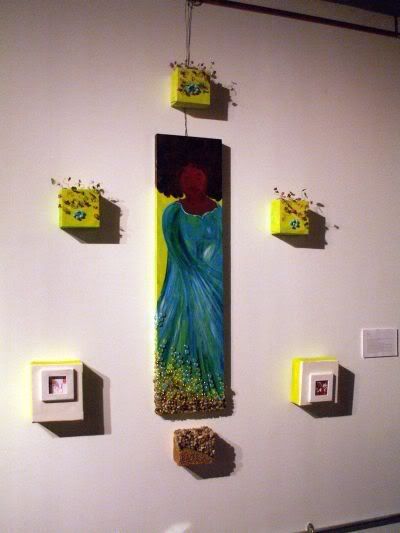 Staycee Pearl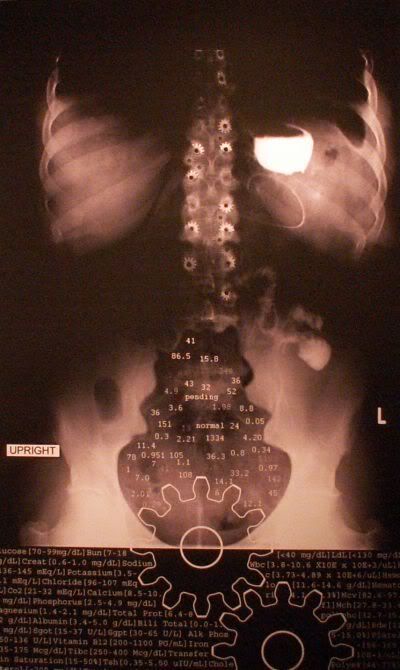 Pamela Jennings
Maritza Mosquera
POWER
September 28 - October 20
Future Tenant
Penn Avenue
Pittsburgh, PA 15222
POWER will present the work of the following artists: Susan Constanse, Suz Pisano, Veronica Corpuz, Rise Nagin, Alexis S. Covato, Patricia Villalobos Echeverría, Cara Erskine, Carolina Loyola-Garcia, Vanessa German, Stacy Rae Gross, Pamela Jennings, Monique Luck, Maritza Mosquera, Renee Ruth Ickes, Staycee Pearl, Rebecca Rose, Sam Thorp, and Two Girls Working (Renee Piechocki and Tiffany Ludwig)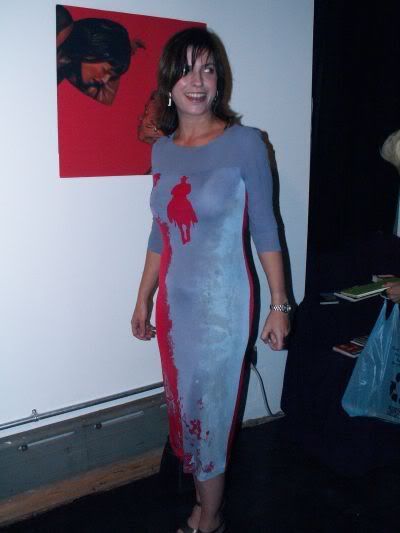 Amy Kerlin -- I just love her dress!