Rosemarie Trockel
Rugs and related works
I love the fact that so many of the artists in CI08 have a varied body of work. Trockel, however, is the first one that includes fiber works in her range. Trockel is exploring feminist and feminine themes in her work. There's a
great article
in Time Out Chicago that you should read.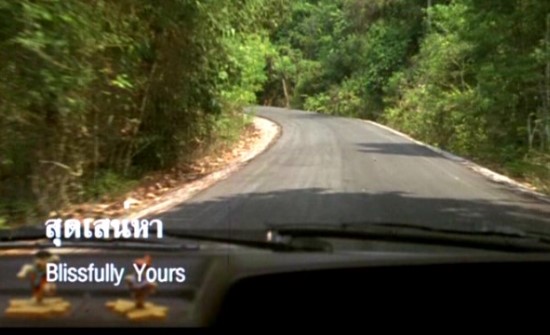 Apichatpong Weerasethakul
Blissfully Yours
Filmmaker.
I like to watch what's happening. For instance, I really like watching people pass by and stuff like that and that's why I really like Andy Warhol's films. It's more like watching, kind of observing what's going on, and the audience makes up the narrative themselves. It's more like that. I didn't plan to make a theory or anything except for my interest in observing life... Read the interview
Andro Wekua
Nice post about Wekua --
Andro Wekua's sculptural figure is like a hybrid mélange between a professional magician that practices the traditional skills of magic and his model, a ritual engagement for him/her self . Read the post
The above image really pulled me in. You want to see some pretty magnificent works, go check out the
Flash Art article.
There will be one more post in this series of previews about the Carnegie International. I was getting concerned about having this complete in time for the exhibit, which opens in one week.